Perks is a neighborhood cafe
When you wake up in the morning, are you looking for that perfect cup of coffee? Stop by one of the Perks Coffee & Cafe locations for outstanding coffee and maybe even a bite to eat. Our diverse and nutritious menu offers something for everyone from buttermilk Belgian waffles  to a decadent baked chicken artichoke wrap.  Come stop by and add some Perks to your day!
We're proud of our outstanding coffee & breakfast!
Feel our warm and eclectic atmosphere, where everybody can find the perfect cup of coffee –  Iced, frozen, hot and everything in between.  Try our delicious breakfast or lunch.  Our stylish interior and friendly staff will make your day!
There are so many great options to choose from at Perks Coffee & Cafe. Waffles, omelets, sandwiches, salads, and paninis are just some. We also offer a great menu for our younger patrons too. 
Here, you will find choices for every palette and diet that range from vegetarian and low calorie options to splurge-worthy paninis and breakfast bowls.  Whether you are looking for Lester's Crispy Chicken Salad or a shrimp fajita wrap, we've got it at Perks. 
the perfect day starts with Perks
Discover the perfect way to begin your day with an outstanding cup of coffee from Perks Coffee & Cafe. Our menu includes a variety of special beverages you can try like iced honeysuckle latte, frozen perkaccino, skinny cupcake latte and a red eye. 
Stop by and come in or pick up a cup to go with our easy drive though.  You will enjoy all the Perks we have to offer to help make your day great!
24hr drip – sweet or unsweet
— Frozen Caramel Macchiato
add any flavor no additional cost
shot of espresso with whipped cream
brewed chicory coffee with steamed milk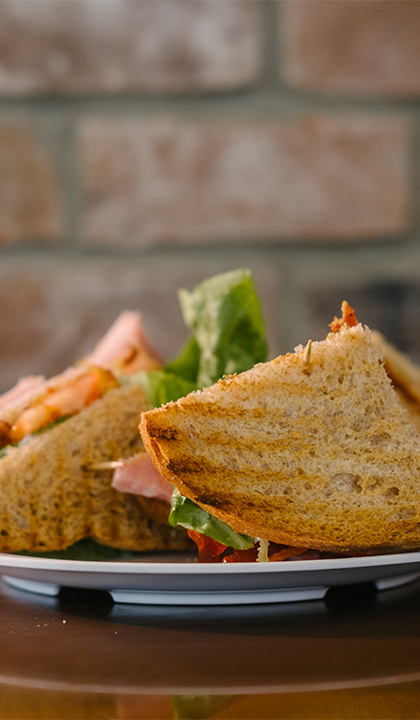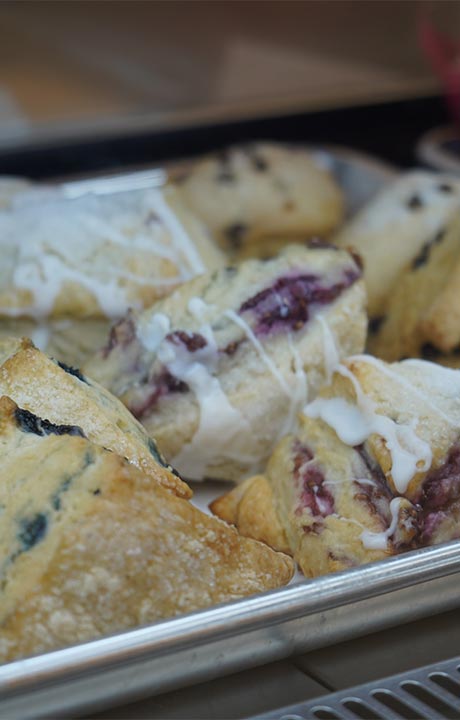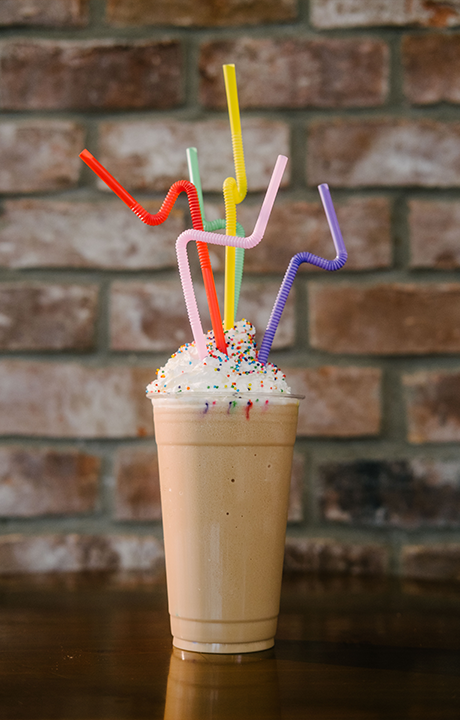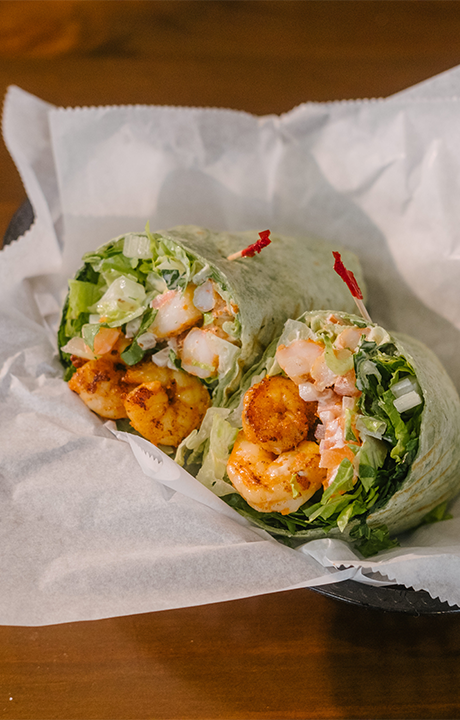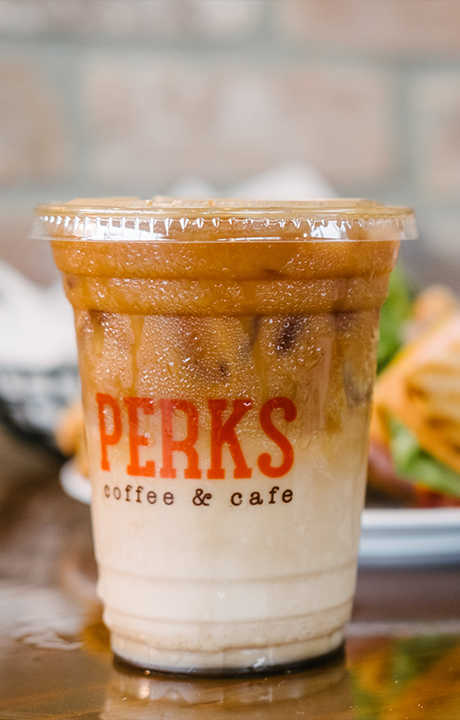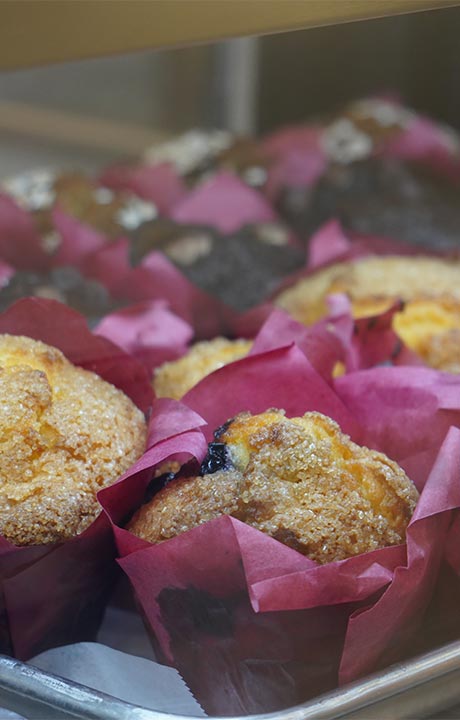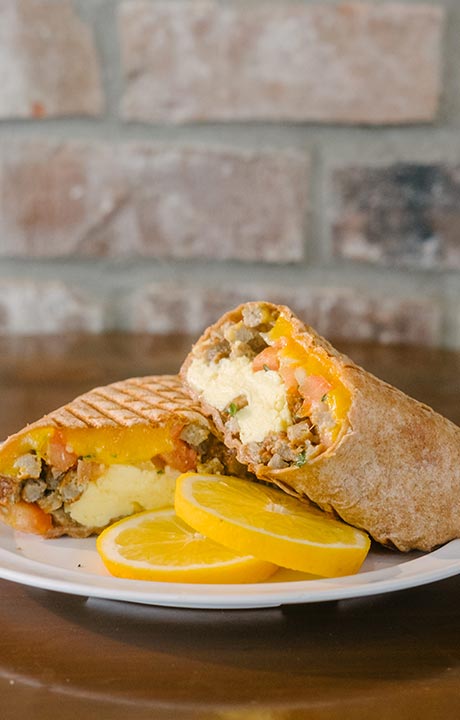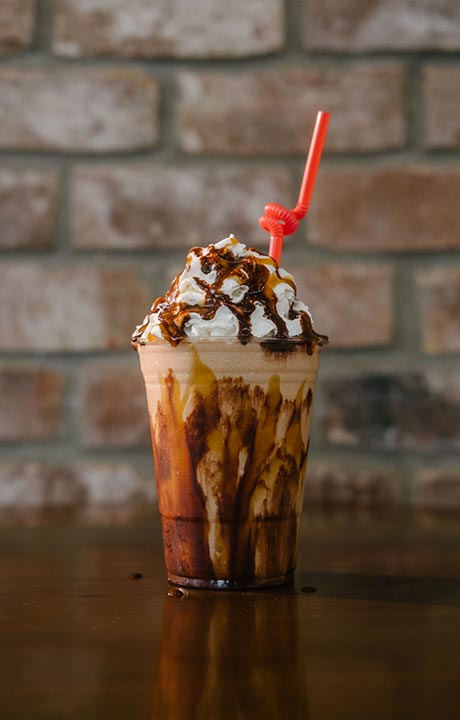 try the best coffee in the city
If you love coffee as much as we do, you should definitely visit us and have your cup of coffee! Here, at Perks Coffee & Cafe, you will find the best fresh-roast coffee, brewed and made with love. We will add some flavors, milk and other secret ingredients to make your day perfect with us!
I love that Perks is always consistent. Their coffee is literally my favorite and they prepare it just the way I like. The food is always good, hot, and fresh, and you really can't get customer experience like you can at Perks. Support one of the best local coffee shops and come here vs going to big chains and you WONT be disappointed.
Perks has so many great items on their menu. My personal favorite is their Blackened Shrimp Wrap. It is original and delicious. Everything about it is perfectly balanced. We also love the breakfast croissants. They are always fresh and hot and the perfect way to start the morning. There are so many great items my entire family loves. I often stop at Perks for my hot amaretto latte. You also can't beat their frozen coffee. I go so often they usually know my voice at the drive thru. The employees are always attentive and so friendly. If Cheers was cafe, it would be Perks. They are by far my favorite cafe in the city.
Perks coffee is a place close to my heart during the beginning of the pandemic perks coffee donated Frozen coffees to essential workers at the grocery store I work at. During a time when everyone was going crazy it made me feel good to be appreciated I can never thank you enough perks coffee
My whole family loves Perks! I love going for the Iced perk-a-latte and a hash brown bowl. The service is always friendly and the quality of the food is great.
Great neighborhood cafe. We enjoy breakfast and lunch on the go with Perks. Our favorites are the fruit and almond dip and the breakfast croissant with sausage, egg, and cheese!